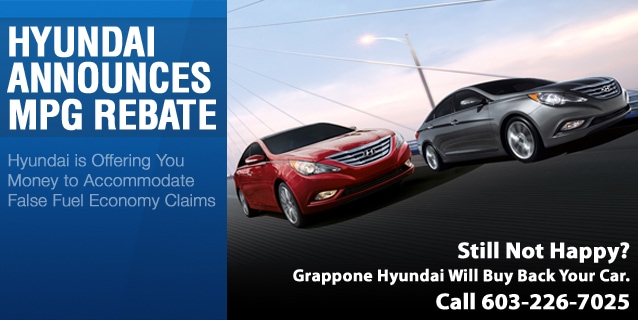 Hyundai overestimated the fuel economy of several of their vehicles.
As an apology, Hyundai is offering you a rebate for the money lost during the time that you've owned your vehicle. If you're still not satisfied, Grappone Hyundai wants to help make it right, and will buy back your car and help you find a new one that meets your needs.
to set up a time to get your rebate.
You can also submit your information via the form below,
or by calling 603-226-7025 now.